Delivering Actionable Genomic Insights for Pediatrics










Autism Spectrum Disorder Interventions Led by Genomics Decision Support Software
With the increasing prevalence of autism spectrum disorders (ASD) and other forms of neurodevelopmental delay affecting children globally, pediatricians are confronted with the urgent need to enhance outcomes for those diagnosed. Amid this pressing need, IntellxxDNA emerges as a revolutionary tool. As highlighted in a study by the International Journal of Molecular Sciences, this resource's significant potential in identifying and addressing the genetic factors of autism and neurodevelopmental delay becomes evident. This tool is setting the stage for the next generation of personalized medicine, offering invaluable genomic insights that can shape targeted interventions for children and significantly improve patient outcomes.

IntellxxDNA & Your Practice
Save Time & Money
Save time and money with each patient interaction by being able to find and treat root causes based on genomics.
Confidence in Decisions
Research in our database is unbiased, significant, and scientifically supported.
Improve Parent Satisfaction
Parents want to optimize their children's health and functioning. IntellxxDNA is the personalized guidebook they're looking for, as it addresses the root cause of their children's problems.
Exceptional Levels of Care for All
With detailed discussions of over 700 SNPs and 10,000 references, you'll be able to deliver Molecular-level healing to a variety of patients.
IntellxxDNA is a fully referenced tool that helps clinicians understand contributing factors of pediatric disease and health.
---
IntellxxDNA accelerates learning by providing evidence-based potential interventions, i.e., information about why a gene is important AND what you can do about it.
---
No other genomics tool has the depth and breadth to truly help pediatricians and other practitioners caring for children get their patients well.
The IntellxxDNA Clinical Decision Support Tool
With detailed discussions of over 700 SNPs and over 10,000 references, our clinical decision support software provides comprehensive, accessible medical reports and scientific explanations of specific genomic patient data. IntellxxDNA puts the world of medical genomics research and functional medicine interventions at your fingertips
What Sets Us Apart
Accuracy and Integrity of Research
Released only to licensed health care professionals, our reporting and analytics follow strict guidelines that ensure only studies with good scientific evidence and appropriate confidence levels are included. Utilizing our proprietary analytical methodology, IntellxxDNA provides clinicians with unbiased, scientifically current data reflecting potential additive risks and benefits that are clinically significant and scientifically supported.
The Convergence of Traditional, Functional and Integrative Medicine
Our personalized reports help clinicians understand gene function and explore potential prevention and intervention strategies. One key feature of our reports is our detailed discussions of potential interventions, which include elements from integrative and functional medicine as well as traditional medicine. Clinical reports are divided into health risk and benefit categories, where genomic single nucleotide polymorphisms (SNPs) are grouped to show risks and benefits. As a Clinical Decision Support Tool, IntellxxDNA gives you enough information about potential interventions, including information about supplement mechanisms, studies and dosing, so that you can truly develop informed, targeted plans.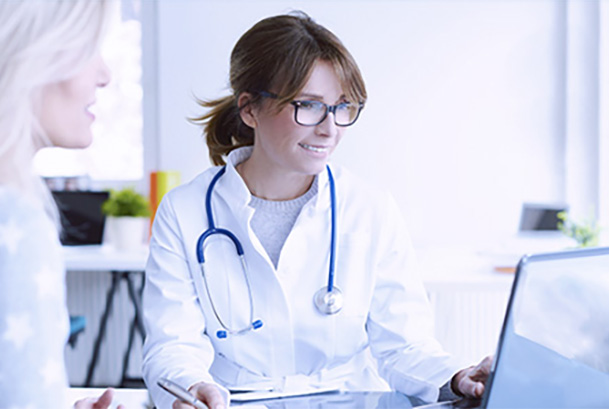 Explore IntellxxDNA with a Personalized Tour
Receive a concise overview of the IntellxxDNA genomic tool, including an interactive demo, training details, a preview of 2-3 specific topics (like anxiety, Alzheimer's SNPs, etc.), and implementation examples for your practice.
Common Questions
Below are the answers to the questions we hear most from clinicians.
Want to know more? Contact info@intellxxdna.com for assistance.